SAPOL – Man arrested over laser pointer

A Lewiston man will face court after allegedly shining a laser pointer at the police helicopter last night.
At around 1am on Tuesday 20 April, PolAir was patrolling the Northern District Police area when they were targeted multiple times by a laser pointer beam that was coming from the Lewiston area.
Officers on board the helicopter identified the geographical origin of the beam and directed police on the ground to attend.
Barossa patrols subsequently attended a residential premises and spoke with a 47-year-old man who had a laser pointer in his possession.
The man  was interviewed and subsequently reported for prejudicing the safe operation of an aircraft with intent, acts likely to cause harm and possessing a prohibited weapon.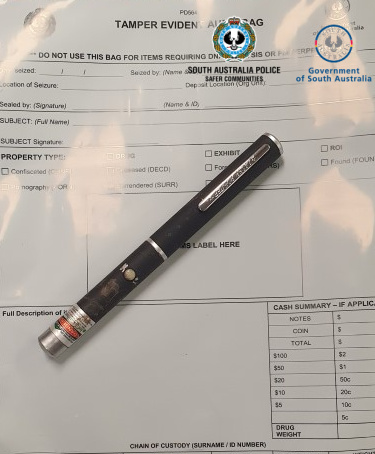 The…