Neighbouring waterfront properties in Port Lincoln offering a rare opportunity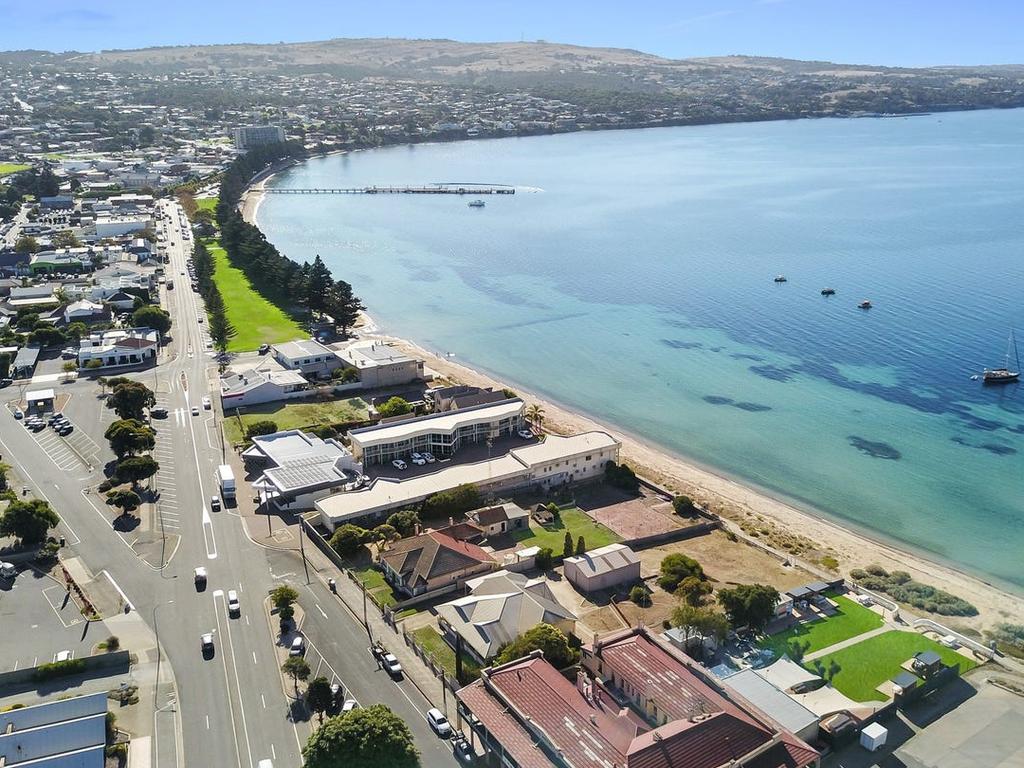 ---
Two neighbouring Port Lincoln properties are offering one of the last opportunities to snap up a slice of the regional city's beachfront.
The properties at 15 and 17 King Street, which have a combined 5280sqm footprint and overlook Boston Bay, will be auctioned as a package next month.
Selling agent Steve Kemp, of Kemp Real Estate, said is was a rare opportunity at the heart of the city.
"It's probably the last opportunity on Port Lincoln city beachfront," he said.
"If you go further to the west there's the big (Hilton) hotel and the yacht club."